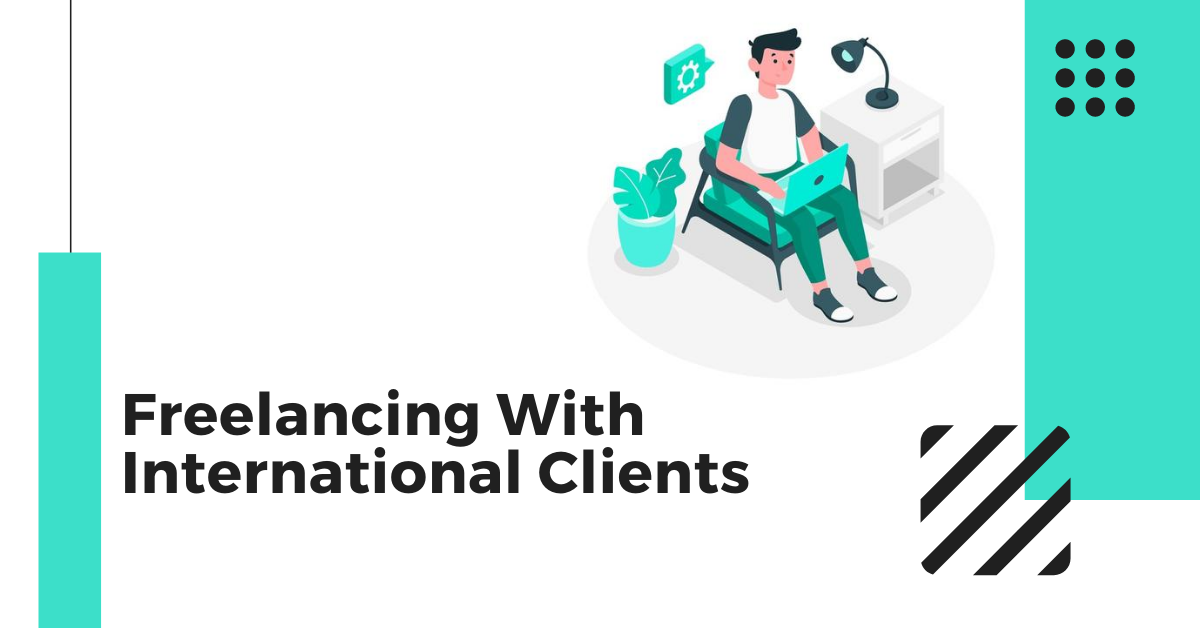 Freelancers can be apprehensive about working with clients abroad. There are more factors to consider, however generally it's like working with a local client. Probably the hardest thing about outsourcing is getting international clients.
Working with international clients presents some genuinely normal and some more remarkable challenges.You should be set up to terms when setting up meetings and you may be more sorted out than when working with local clients.
Here are some tips on working with International Clients as a Freelancer:
#1. Create a Proposal:
The real configuration of the quotation isn't as significant as the substance. Yet, whenever you send a proposal to a client or compose a pitch, you're saying something regarding your business. You need to be certain your freelance quote is proficient, clear, succinct, and significant. So as to be fruitful at finding clients and work, you need to realize how to make a proposal for your freelance work.
#2. Tell people what you do:
It's not simple enough to get work sitting in your home from customers over the globe. Well prepared your Project Portfolio and demonstrate your skill sets to your potential clients. Communicate and understand the clients requirement. Focus on the deadlines and tell them how perfectly you will deliver the project.
#3. Arrange for Backup and data security:
Always work with a secure connection. Reinforcement arrangements promise you upgraded protection and security since every one of your records will be scrambled. As a freelancer, you should remember that restoring documents is a basic component of ensuring your advanced resources. The best method of ensuring your clients' information is through start to finish encryption. In doing as such, your information security will be ensured.

#4. Organize work around Time zones:
Time Zone plays an important role when it comes to meeting deadlines. Focus on flexible work culture. When you have more than one global customer, you'll have to factor the time region contrasts into your work process. Contingent upon where your customer is based, you may find that their working week and hours are not equivalent to yours. Explain this before you begin.

#5. Online Networking:
Regardless of your procedure, objectives, and individual tendencies, networking can give an enormous lift to your outsourcing profession. Most freelancers participate in online networking exercises to make new expert contacts and share experiences. The modern world of outsourcing is digitally interconnected and there are many networking opportunities accessible to anybody.

#6. Learn culture differences:
If you are approaching global clients, culture awareness is important. The most ideal approach to begin is to ensure you comprehend your own. The subsequent stage is to find out about a culture before beginning a discussion with a possibility of that specific culture. Essentially, long relationships are significant in some countries. Perceive the stuff to build trust in the other culture, and comprehend the pace of their business world. Additionally, remember that even if communicating internationally could be challenging within the beginning, the additional time you'll go through chatting with individuals from different societies, the more you'll learn and the simpler it'll get.

#7. Attend Virtual Events/summits:
Virtual events are most popular online in the digital age. Attend the virtual events and be dynamic in your virtual discussions, gaining from others' experiences and offering your own pieces of insight whenever the situation allows. Once more, offer assistance to them, and it will return to you.

#8. How do you want to get paid ?
Start by figuring out which money any given client  intends to use to make payments. By and large, you will wind up accepting payments in foreign currencies, which will at that point be dependent upon currency conversion before getting to your local bank account. Freelancers who work with international clients often end up losing a share of their earnings as transfer fees.
There are many payment platforms which help in receiving International Payments. While most of them charge a high transaction fee and hidden fee, PingPong Payments provide transparent pricing to its users with just a 1% fee only.
Register your PingPong account for free and start saving while receiving international payments.
Summing up:
Working with global clients doesn't need to be confounded, if you realize what perspectives to consider. Ensure you communicate normally, figure out what the most ideal way to receive your international payments, and keep steady over your charges. Getting working as a freelancer is tied in with building connections and showing your worth and expertise.