Here is the guide to receive funds from Upwork.com to your local bank account in India
1.Login to your upwork.com account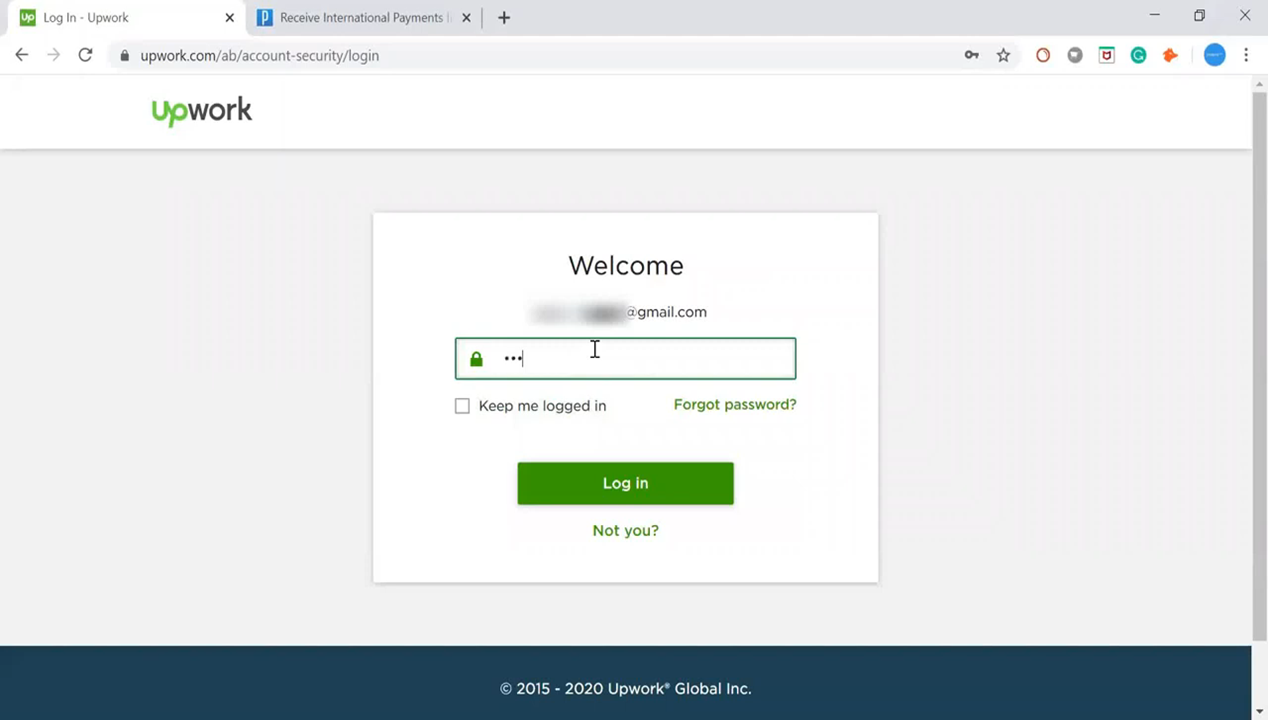 2. On the right hand side at the top, Click on Settings under the drop down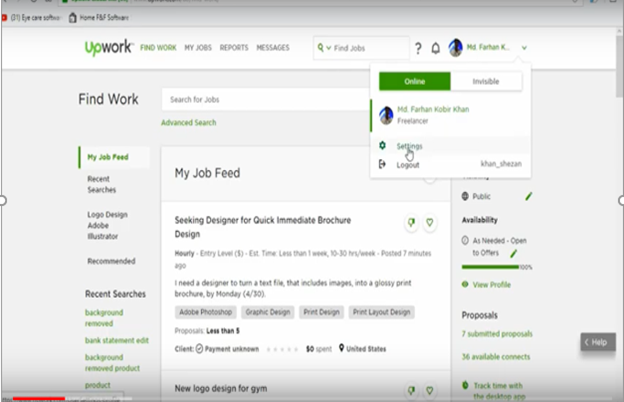 3. Select "Get Paid" under User Settings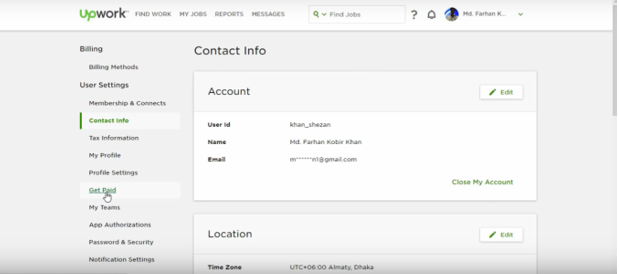 4. Click on Add Method under Payment methods

5. Select "Direct to U.S. Bank (USD)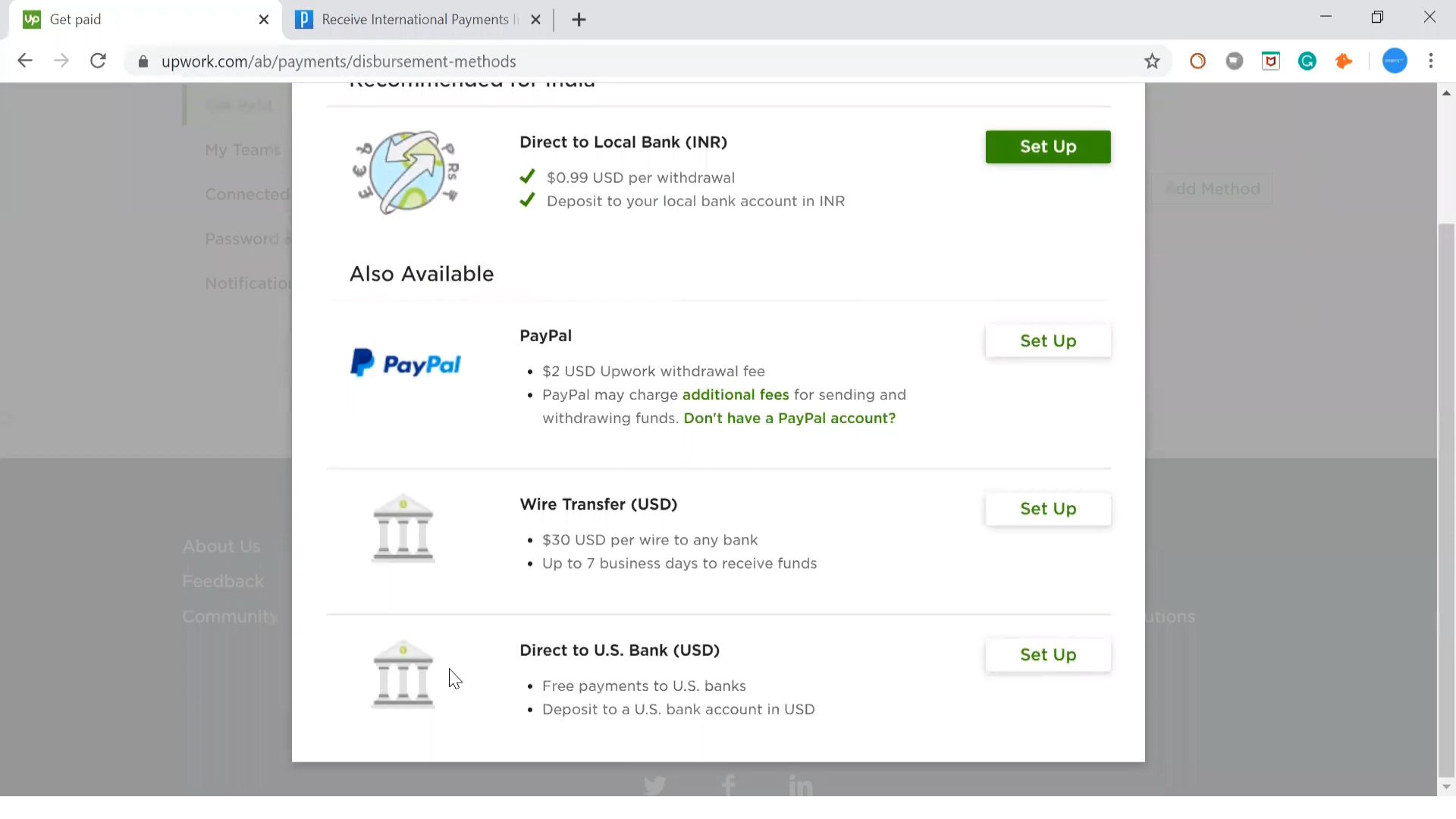 6. Add your PingPong Virtual Account details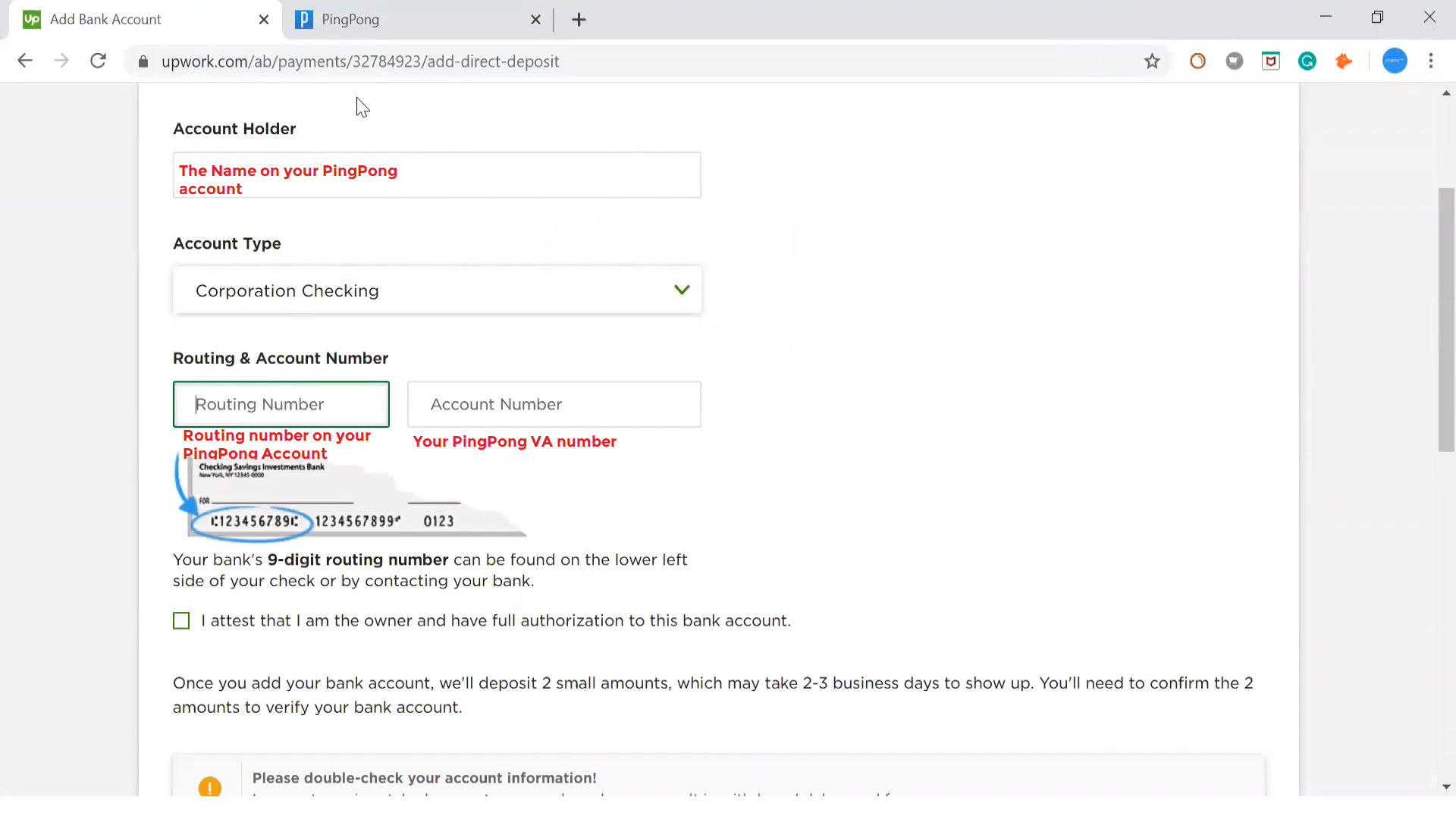 For the USD payment option, once you add your bank account, Upwork will deposit two small amounts, which may take up to five business days to show up. You'll need to confirm the two amounts to verify your bank account.
To verify the account
2. Click Verify Now on your bank account in the Payment Methods list
3. Enter the two amounts on the form and click Verify
For security reasons, your new payment method will become active in three days after you confirm the account.
You can also watch this video on How to Integrate PingPong Account with Upwork
For any queries contact : cs-india@pingpongx.com