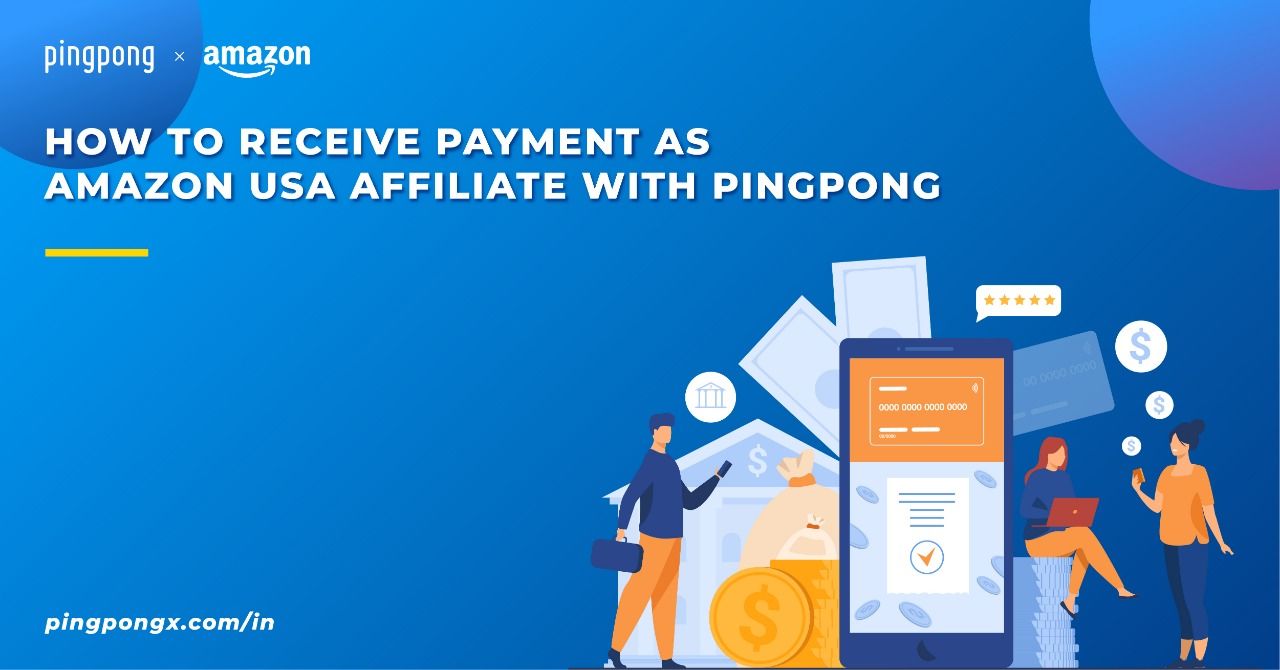 Are you one of the Amazon U.S. affiliates who is struggling to receive affiliate payments in India? Well, you are not alone as many others from various parts of the world are in the same situation as you.
In order to get freedom from the mundane and low paid day jobs, people always seek a way out to earn from other sources while working from home. Affiliate marketing is one of the options which young Indians are opting to earn extra income.Recently, Affiliates have gained a great appeal to fulfill that dream. In a like manner, Amazon affiliate marketing has turned into the top choice while people shifted from other traditional occupations.
There are many freelancers, young professionals and students in India who are earning a decent amount being an Amazon US affiliate.
We have received a lot of such queries from Amazon US Affiliates based in India, who want to receive their earnings to their India Bank account, while paying less money on International currency conversions.
PingPong Payments can help Amazon US Affiliates receive earnings to their bank account in India.
Receive Amazon U.S. Affiliate commission using PingPong:
Why to need to choose PingPong to receive your earnings as Amazon US/UK/Euro Affiliate
PingPong allows you to receive International Payments from Amazon US, Amazon UK, Amazon EU to your local bank account in India
You can manage multiple currencies account within a single dashboard
No Setup or Maintenance fees to be paid
PingPong charge just 1% fee to receive International Funds to your local bank account in India
Save upto 71% on your currency conversion fees
STEPS TO START RECEIVING YOUR AMAZON US AFFILIATE EARNINGS WITH PINGPONG
Step 1 : Create your account with PingPong
Don't have a PingPong account yet??  Watch this video on "How to create a PingPong account for free".
Step 2 : Once your account is activated or if you already have an active PingPong account, login your PingPong dashboard.
Step 3 : Click on Receive , you will get USD receiving account (ACH) information. This is how the page would look like:
Step 4 : Login to your Amazon U.S. affiliate dashboard & click on account settings > Change Payment Method & here you need to enter the details of your U.S. account from PingPong.
Select the option which says "Pay me by direct deposit (United States Based Associates Only)" & enter the details. You can use below screenshot for the reference:
Click on Submit & that's all.
Now you can start receiving your Affiliate earnings from Amazon US/EU
Contact us :
Website : https://pingpongx.com/in
Email : cs-india@pingpongx.com