PingPong allows e-commerce Merchants to receive money across borders without hassle. This is an excellent alternative for getting paid in INR at the best currency rate if located in India.
Account creation is free, and sellers pay only a 1% transaction fee when receiving payments from marketplaces abroad. Cross border sellers can also access Digital FIRC with PingPong.
We pride ourselves on cultivating happy experiences for our clients, staying connected with our customers, and assisting in their global business expansion wherever we can.
Introducing Soulflower
A pioneer for natural beauty wellness in India, Soulflower delivers premium personal care products made from organic ingredients.
A leading Amazon Global seller and PingPong customer, Soulflower has seen significant success using the platform to receive international payments. The company has even done well in its US storefront integration.
Soulflower came to life intending to deliver happiness to consumers, which originated from Sense, Sensibility, and Sensitivity.
Soulflower Brand Story
When it comes to beauty, nature is always best. It's a philosophy Soulflower has taken seriously. Established in 2001, born out of a passion for creating premium beauty products proven to generate effective personal care and made from organic ingredients to elevate your natural beauty - Soulflower was crafted. The inspiration behind every product formulation is deeply rooted in natural, Ayurvedic rituals and includes the purest, most potent, hand-selected, and natural ingredients.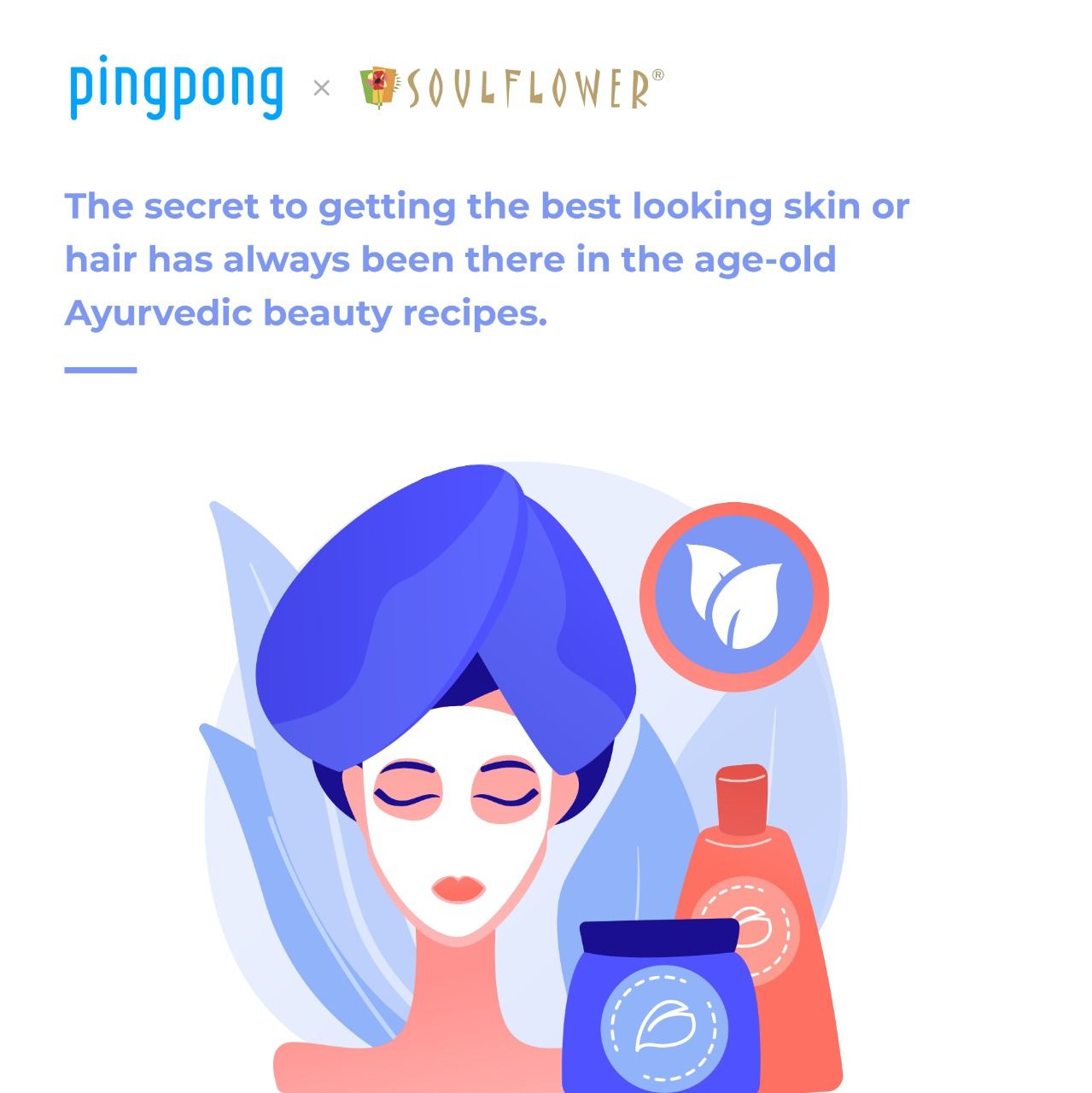 Soulflower Products
Soulflower products are full of therapeutic magic found in organic herbs. Every day, the founders find inspiration in making beauty products that harmonize body, mind & soul.
Soulflower's collection is truly a champion of ethical and sustainable wellness. Shoppers can enjoy peace of mind purchasing skincare that is gentle on the environment while delivering nourishing and effective skin results. To deliver on its promise of proven, effective beauty care, Soulflower shuns the use of preservatives in all its products. Its beauty range is also 100 percent vegan, as well as being halal certified, and FDA approved.
This company is spread across nations in Asia, America, the Middle East, and Europe, with customer satisfaction being a core drive to business expansion. Furthermore, the organization's social responsiveness extends beyond its core business and clientele. Their love is not limited to their customers but permeates the other earthly beings like animals, plants & the planet as a whole.
Every Soulflower product is made with such tenderness and customized for any occasion; you will fall in love with your skin again. An invisible thread of kindness is woven into every creation, with sense, sensibility, and sensitivity top of mind - a mantra evident in their products' quality.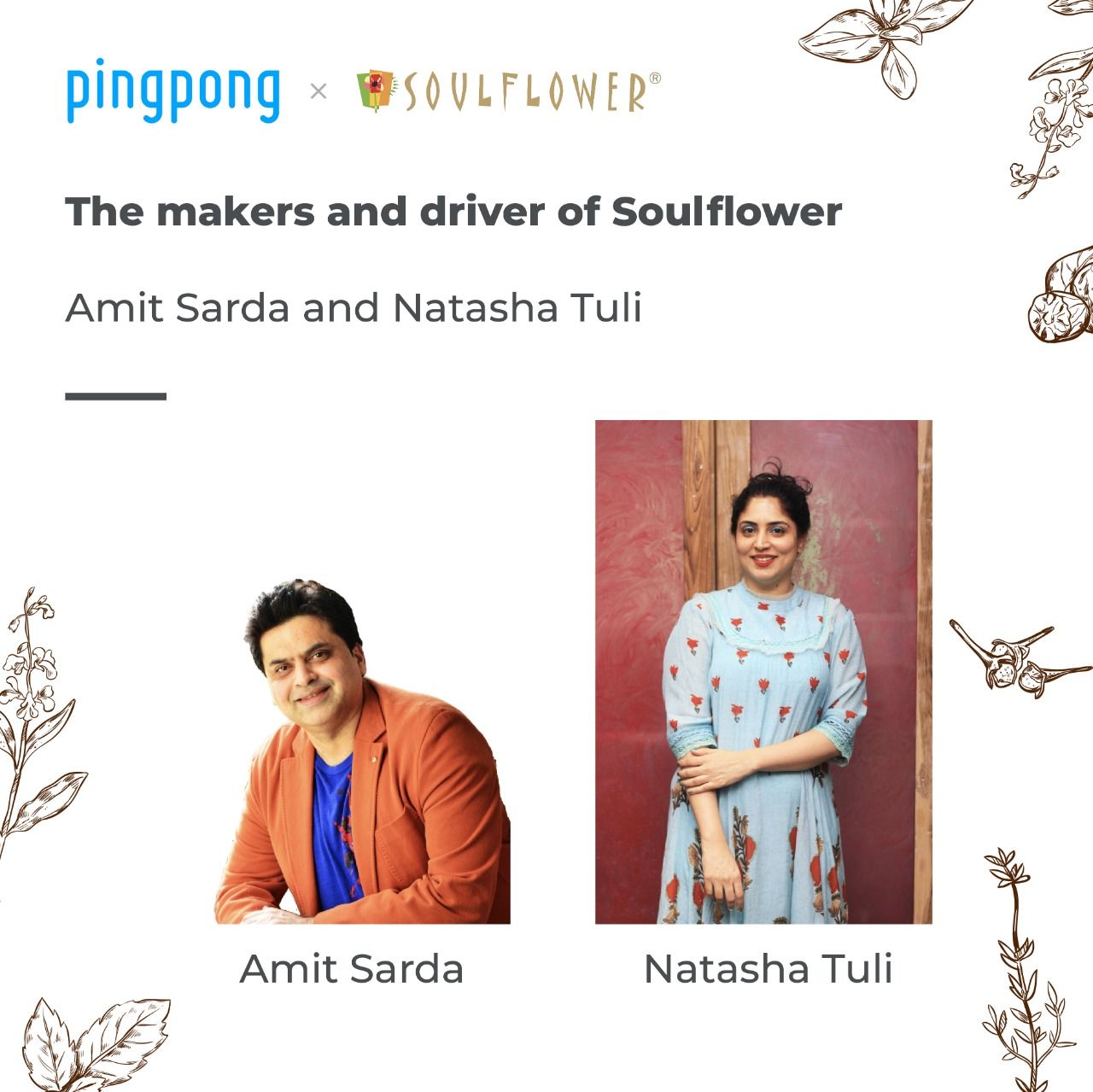 Transform your Living with Nature's gift from India.
Website: https://www.soulflower.biz/
Email: Info@soulflower.biz
PingPong's cross border payments platforms empower Indian sellers to grow their global e-commerce business.
Not a PingPong User yet? Sign-up today!
Contact our local Customer support team via WhatsApp or email to cs-india@pingpongx.com.