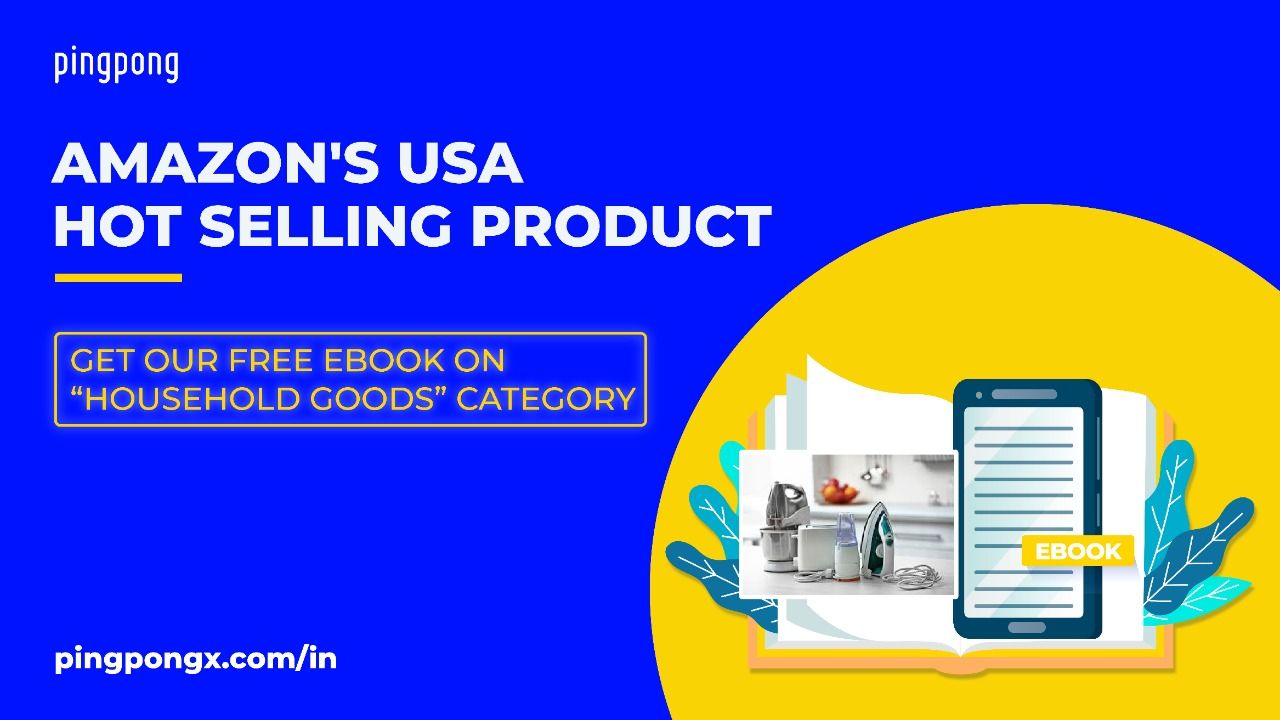 Welcome to the PingPong E-Book Series on Amazon USA Hot-Selling Product
The research plan on PingPong's product selection is a series of ranking reports for different types of cross-border e-commerce items published by both PingPong and the worldwide product selection tool Oalur, including market category analysis, explosive product listings, bestsellers listings, last year's Black Friday bestsellers list and more.
Category : "Household Goods"
Download your E-book Now!
This E-Book is the detailed analysis & product research on the Household Goods category.
What's inside the E-Book
Overview of Household Good's industry in the USA
Top 10 potential best-selling products on Amazon.com
Top 10 hottest products on Amazon during Black Friday 2019
Top 10 product forecast of Sellers
Top 5 Household Goods in Prime Day 2020
Category screening: The industries on this list have been filtered according to trends of cumulative analysis and industry's volatility indices. Data is based on information from Amazon USA.
Here is an Example of data and analysis of Hot Selling Product. Find detailed report inside the E-Book.

Download the E-Book Now!
Stay tuned with us to get more E-Books on Hot Selling Items!
Contact us :
Email : cs-india@pingpongx.com
WhatsApp : +91 8861426333