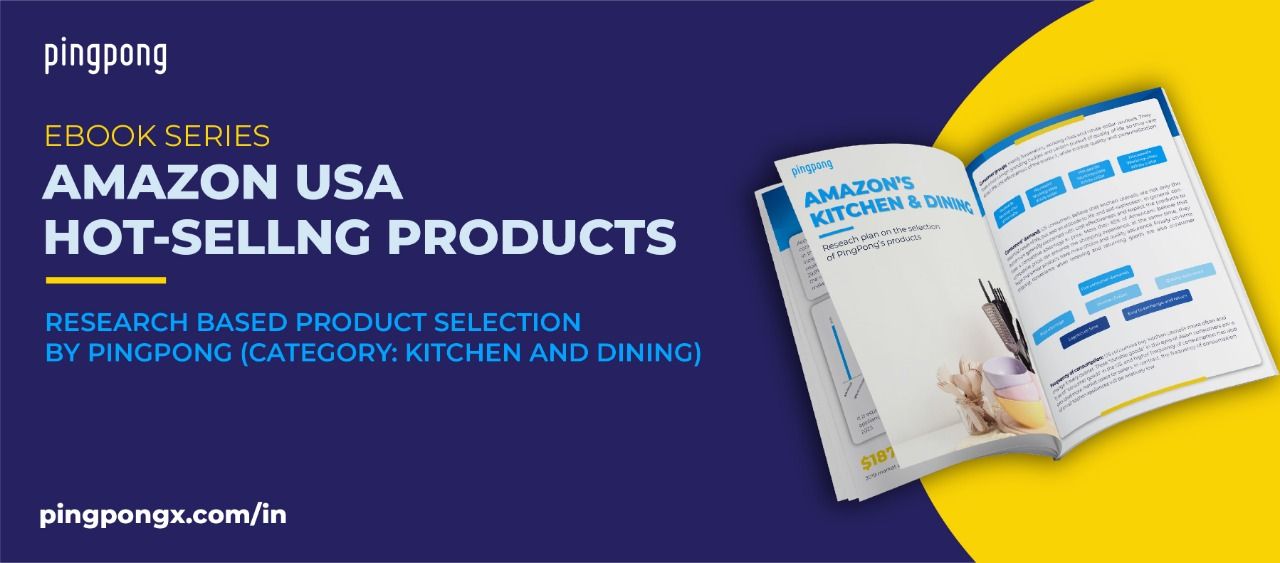 Welcome to the PingPong Ebook Series on "Amazon USA Hot-Selling Product"
Category : "Kitchen and Dining"                                                                              This Ebook is the detailed analysis & product research on the Kitchen and Dining category.
Download the Ebook Now!
PingPong's product selection research plan is a series of listing reports for various industry of cross-border e-commerce published by PingPong in conjunction with the cross-border product selection tool Oulu, including market category analysis, explosive product listings, bestsellers listings, last year's Black Friday bestsellers list and more.
What's inside the Book ?
Overview of Kitchen and Dining industry in the USA
Top 10 potential products in the Next 3 Months
Top 10 Non-self-operated Bestseller Listing In Black Friday 2019
Top 10 Non-Amazon Self-operated Products In Sales Revenue
Here's some insightful Statistics:
According to the survey, 54% of Americans said that even after the epidemic, they will continue to cook at home.
It is estimated that from 2019 to 2023, the average growth rate of small home appliances will be 10.9%.
39.9% of US consumers said that if they plan to buy small kitchen appliances online in the next 12 months.
Category screening: The industries on this list have been filtered according to trends of cumulative analysis and industry's volatility indices. Data is based on information from Amazon USA.
Here is an Example of data and analysis of Hot Selling Product. Find detailed report inside the E-book.

Stay tuned with us to get more Ebooks on Hot Selling Items!
Contact us :
Email : cs-india@pingpongx.com
Whatsapp : +91 8861426333