Most people know that Black Friday is the Biggest shopping day of the Year. The Black Friday and Cyber Monday week is known to be one of the busiest shopping days of the year, which makes it a chance that should not be taken lightly by the merchants to make heaps of advantages in a solitary week.
Big news for all the Amazon merchants around the world!! Amazon has already started Black Friday Sales, way ahead of the Big Day.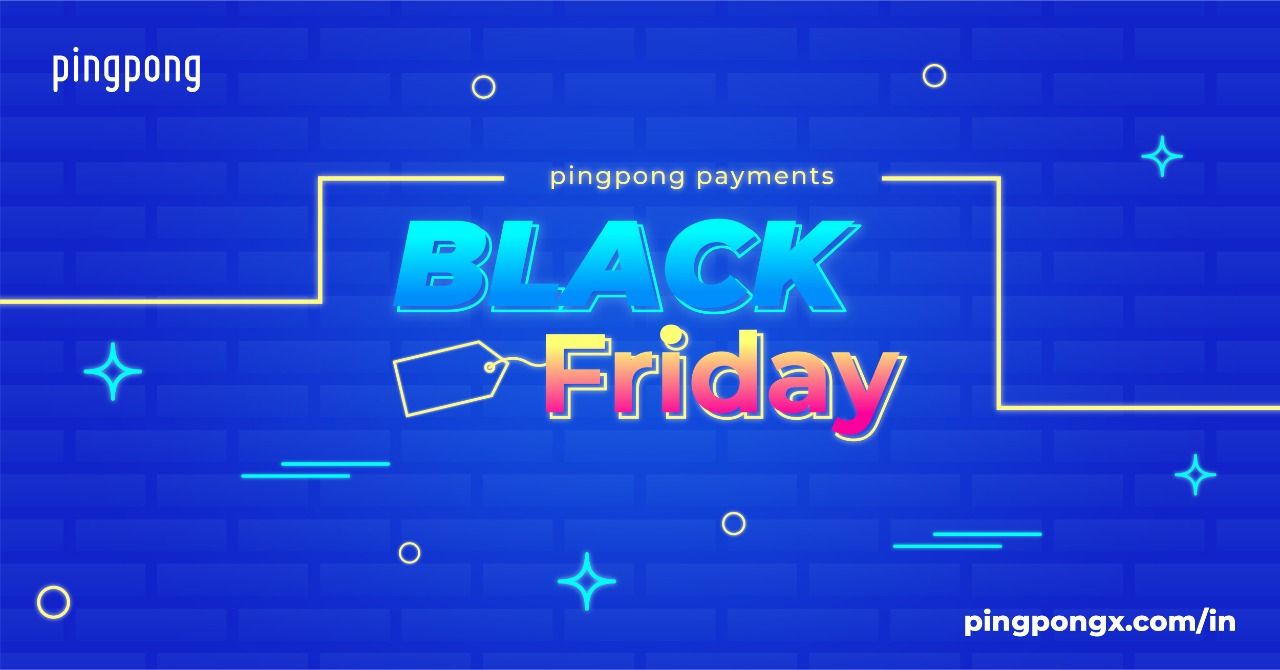 When is Black Friday & Cyber Monday 2020?
*Black Friday 2020 - 27th November 2020
Black Friday 2020 takes place on 27th November 2020, the day after Thanksgiving, which is always on the fourth Thursday of November. Amazon releases new deals every hour starting the week of Black Friday. On this day, Amazon offers great deals on Products from all its Categories such as Electronics, Health Products, Toys, and many more.
*Cyber Monday 2020 - 30th November 2020
Black Friday Stats:
Check out the Amazon Black Friday Sales in Numbers:
Black Friday 2019, 142.2 million shopped online, while 124 million hit the stores. (Source: NRF)
In Black Friday 2019, 93.2 million buyers made a purchase online. (Source: Adobe, NRF)
61% of shoppers said they planned to shop online on Black Friday 2019.
Black Friday topped Cyber Monday as the busiest day for online at 93.2 million shoppers compared with 83.3 million. (Source: NRF)
Buy Online Pick Up In Store saw a 43% increase year-over-year during Thanksgiving Weekend 2019 (Source: Adobe)
How to prepare for Black Friday 2020?
Here we have Amazon Black Friday Sales strategy for your success:
Create a Plan
The first planning step is choosing the amount you can stand to spend this Q4 season. Begin making arrangements for Black Friday now on the off chance that you haven't begun.
An overview discovered a greater part of purchasers starts their shopping for Black Friday right on time as of October. This is an ideal opportunity to lure with coupon codes and exceptional offers.
2. Select your Promotional Products
Analyse the current market trends and select your promotional products. Essentially, a brand should ensure they have enough stock to oblige Black Friday through Cyber Monday deals.
3. Checkout your Suppliers and Manage your Inventory
Survey and think about Q4 deals from this year and the past three years to sort out how much stock to arrange.
Due to COVID-19 Pandemic, the prime day was delayed, so there will probably be postponements in FBA transporting, so make a point to get stock dispatched to the FBA stockroom at the earliest opportunity.
4.    Plan for Shipping
It is without a doubt that there will be an expansion in deals, so be ready to set up an ideal transport and convey the products to the clients' doorsteps by picking the solid conveyance administrations by Amazon.
Register yourself for Fulfillment by Amazon (Amazon FBA) and relieved from shipping or delivery issues.
5. Organize your sales
Create a highly optimized product page with A+ Content. The most ideal approach to do so is, improving the product description of your postings by adding clear top-notch photos of the product items.
For product visibility, pick the best keywords identified with the items by following all the Amazon SEO rules.
6. Invest in Campaigns
To improve the visibility of your product listing during the Black Friday Sale, need to work on important aspects of optimization i.e. Amazon SEO, Amazon PPC, etc. Campaigns increase the CTR (Click-through rate) that generates more sales.
You need to ensure that your products are search engine optimized and effectively discoverable on your site.
7. Offer discounts throughout the sale
It sounds self-evident, yet ensure you represent your image's advancements while anticipating deals for Amazon Black Friday and Cyber Monday. By offering significant items together for a rate markdown you have the ideal occasion to catch the eye of purchasers with something unique that urges them to buy.
Add gift vouchers or discounts with your product to entice the customer to buy your products
8. Monitoring the Performance
The more potential clients see your Products, the almost certain they are to incline toward it come Black Friday. It is basic that you give your items each potential for success of having out.
Ensure that you have backups for everything on your Amazon Deals. Black Friday only comes once a year. You would prefer not to pass up deals on the grounds that your products are not visible. Having a back-up is preferable to having good success.
Wrapping up
To summarize, we can presume that Amazon's Black Friday is a monstrous open door for each merchant to increase sales and take the advantage of the most happening online event. November will be a major month for Amazon, and if you are all set for the big days, Black Friday and Cyber Monday, then mind it will be an incredible month for you.
The single greatest suggestion for dealing with the Amazon Deals period: Be ready. Plan and be prepared to dispatch products right on time to gather significant information.