Steps to receive disbursements from Amazon Seller Central USA
To integrate your PingPong account to Amazon.com, log in to Amazon Seller Central USA
1. At the top right side of your screen, click Settings and then select Account Info from the drop-down menu.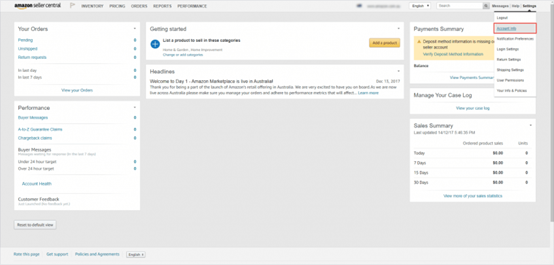 2. Click on Deposit Methods under the Payment Information section.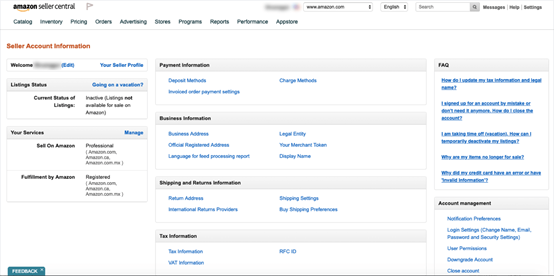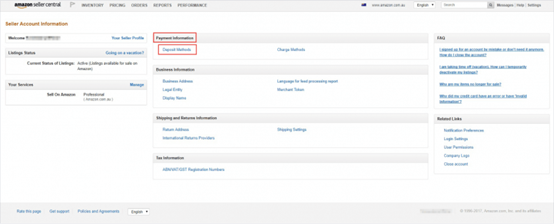 3. Click on Add new deposit method.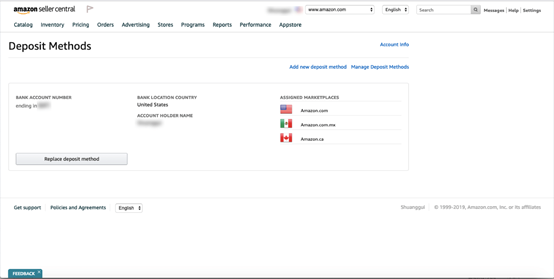 4. Select the marketplace.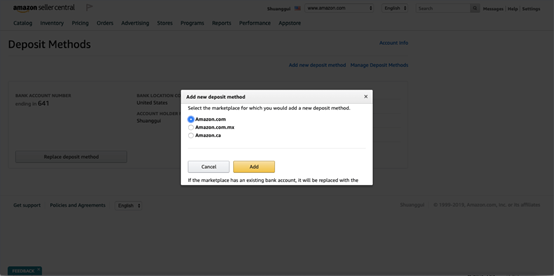 5  Fill in your bank information according to the payment details of your PingPong Global Payment Service. Then click on Set Deposit Method to submit your bank information.
You can find the account details on your receive page.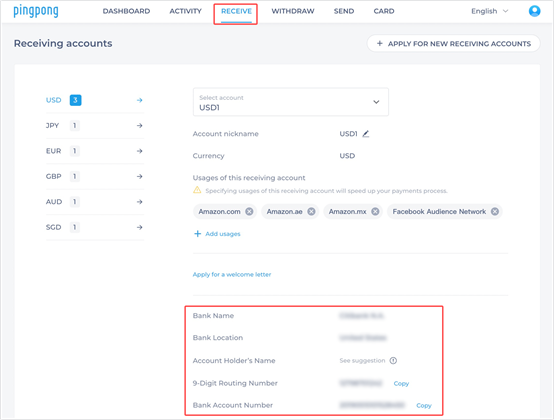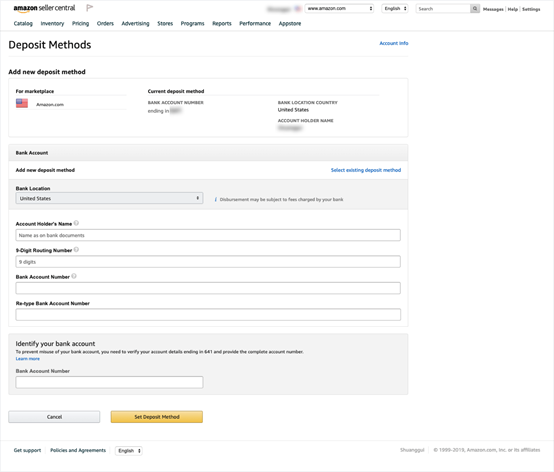 Great!!
You are good to receive payments from to your Local Bank Account!
Watch the Youtube video to know the detailed steps :https://pipopmt.com/3eJUfSm
Contact us :
Contact email: cs-india@pingpongx.com
Hotline: +91 8861426333
Whatsapp contact:https://wa.me/918861426333                                            Website: https://pingpongx.com/in